CF Webtools is fortunate to have an excellent staff of developers. For the last year our main Flex developer has been Axel Jensen. We are saying goodbye to Axel this week. He is taking a new position at Gallup here in Omaha. Since Axel is one of my favorite people, and an avid CF Webtools blogger, I have to stop and say a few words about him.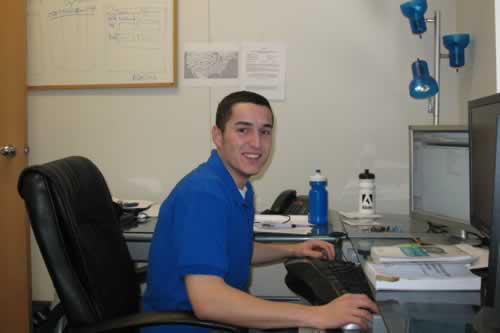 Axel used to be.... uh... rounder than he is now. I don't want to say he was fat, but the pictures I saw made Taft look like Obama (a little election year humor there). With strength of will and the help of "Dance Dance Revolution" Axel slimmed down from over 300 pounds to the svelte and debonair look he has now. Of course all this happened before we actually met him. I have scoured the Internet for pictures of his former portly self - but to no avail. Trust me though, it was an amazing feat.
Axel first starting working with CF Webtools when he was contracted to do some flash remoting work for one of our important customers. It was apparent from the start that he was "on the fast track". He lacked both experience and knowledge but knowledge seemed to come easy to him and experience was soon to follow. It seemed like he could learn any technology quickly and it was not long before he was a full time employee working in Coldfusion and Flash. When Flex came along, Axel's penchant for new technology naturally cause him to gravitate toward being a Flex developer. In less than a year Axel not only learned Flex, he was teaching intro Flex courses at the local business college and publishing popular Flex related blog entries.
CF Webtools was fortunate to have Axel working on three of our most important projects over the last 2 years. The most recent project was an immensely complex stock charting and studies application. It is amazingly robust and easy to use. It serves as a research tool for 2000 subscribers who hammer it constantly throughout the day with thousands of chart requests per hour. The application combines real time data with daily OHLC bars presented as candlesticks, moving averages, Bollinger bands and a dozen or so proprietary studies. The application is used by sophisticated options traders who are trading in the murky world of leaps and covered calls. We went into the project with our fingers crossed but when the final product was released it was well beyond my expectations. We are immensely proud of it and the work that went into it.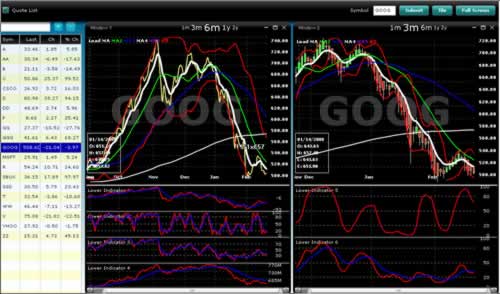 On a personal note, Axel is one of our more colorful personalities as well. His youthful exuberance comes out in his blog with tips on the latest Halo 3 game intermingled with notes on how to optimize a flex slider or work with prototypes (and yes I know I sound like a geezer right now). To my Jr. High boys, Axel is that cool developer with an Xbox in his office. My relationship with Axel has had a few bumps (very few), but I have always found him to be honest and a man of integrity who was willing to hash things out when necessary - a trait that is valuable in an employee to be sure.
In short, we are very proud to have been associated with Axel - even for just a couple of years. I suppose it is now my lot to watch his meteoric rise from afar rather than continuing to be a mentor. Those of you going to Flex 360 next week be sure and check out his workshop and tell him good luck. Let's raise our virtual glass to Axel and wish him well as he goes out into the world. We hope it is everything he expects and more.